Vimeo Without A Player
Text
The Brief for Lipton Ice Tea
Lipton Ice Tea had partnered with the world famous supermodel Karlie Kloss to front a global advertising campaign for their latest Green and Matcha Ice tea. The campaign was focused on capturing the restorative powers of green tea, targeting people with the hashtag #restoreyourself.
Vimeo Without A Player
Text
The end executions had to be designed to be delivered across a range of social media platforms.
Text
Over a five day period Karlie had to capture a TV commercial across many locations in Lisbon and also needed to feature in a range of social media content that would re-enforce the campaign's philosophy of 'restoring yourself'. Karlie Kloss embodied all of the values of the campaign; being a globally recognised figure connected with health and wellness. She was the ideal front woman for the campaign.
Vimeo Without A Player
Text
But with such a hectic schedule for the week of filming – how would we be able to capture a social campaign that would complement the global TV commercial? Our challenge was to come up with both the ideas and plan, and plot the execution.
Text and Visual
The minimum expectation was to create ten hero social media content assets, along with a behind the scenes of the big budget television campaign. This would sit alongside a series of interviews with Karlie, where she would discuss her thoughts on wellness.
The challenge Lipton laid down was this: how would we be able to deliver all of this content, when Karlie was being scheduled to complete twelve hour filming days?
Subtitle
Visual
Text and Visual
We had less than three days to capture all of the content required for the campaign. To do this we worked alongside multiple agencies, planning Karlie's time down to the minute. Karlie would move from one set to another across the week in Lisbon – stepping into social media edits that were designed to be fun, beautiful, but most importantly, achievable within a ten or fifteen minute time window.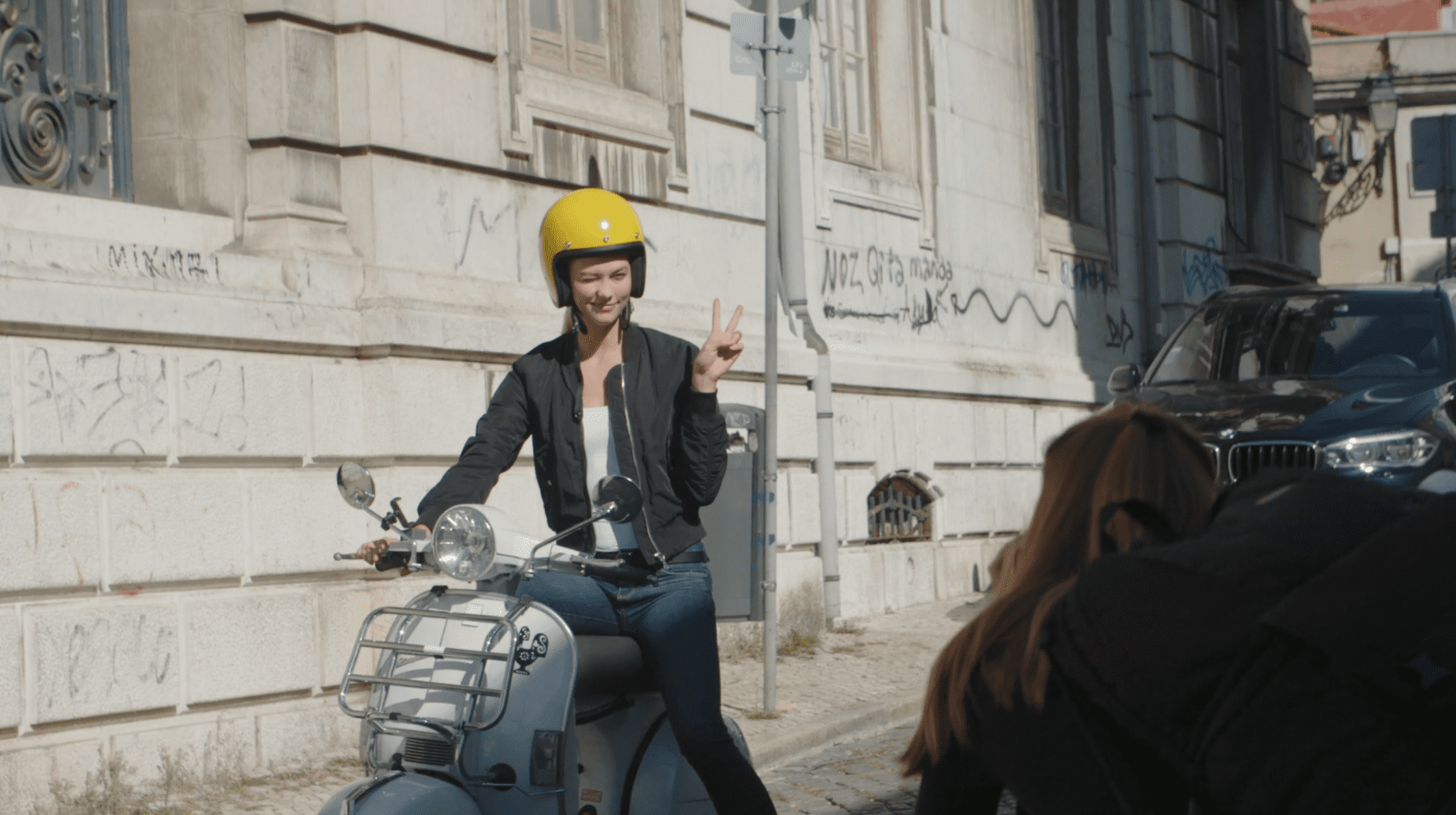 Text and Visual
We wanted to ensure that the content we created felt organic and authentic to Karlie. We began by looking through the last five years of her social posts and building our creative concepts based on their style, energy and length.
The next challenge was to integrate the product into these posts. We decided to split our approach, with half of our content focused on the product being the hero and half where the product was subtly placed in the backdrop.
Text
The end executions were designed to work across a wide range of social platforms. Some were shot 1:1, some were captured in 4:5, whilst others still were planned to be vertical and work well for platforms like Stories.
This range would allow the media team to have a diverse range of options when it came to promoting the content when the campaign went live.
Text and Visual
We wanted to deliver a diverse range of assets in different aspect ratios that would work well on different platforms. Whether we were capturing never ending looping GIFs, or boomerangs that gave hero status to the Lipton product. Every single output had a clever creative device that ensured the content would get the thumbs of social media users to stop.
With a large amount of agencies and clients from Unilever on set, we also wanted to deliver a rapid turnaround of post production work. Sitting alongside our production team was a lead VFX artist who took footage captured seconds earlier and outputted the assets for the client to review, there and then.
Text
This approach allowed the creative work to be refined on set – ensuring that everything delivered was already approved by both the client, agency and most importantly, Karlie herself.
Vimeo Without A Player